About the Council
AstroTurf, the inventor of synthetic turf and a leading innovator in the industry, has partnered with some of the top leaders in the sport of baseball, soccer and Field hockey to launch the AstroTurf Baseball Coaches Advisory Council, the Soccer Coaches Advisory Council and the Field Hockey Coaches Advisory Council.
As AstroTurf continues its commitment to developing the best possible products for each sport, we felt it was essential to get input from those whose expectations for safety, durability, and performance are of the highest priority.
The councils will meet to discuss product expectations, challenges, and technological advancements that are coming more and more rapidly in baseball, soccer and field hockey surfacing.
To learn more about the Field Hockey Coaches Advisory Council download the press release.
Meet the Soccer Advisory Board →
Meet the Baseball Advisory Board →
Meet the Field Hockey Advisory Board →
Baseball Advisory Council
Bobby Applegate
CSU Pueblo, Head Coach
Applegate was hired as the CSU Pueblo Head Baseball Coach in June of 2021. A graduate of CSU Pueblo and a member of the 1994 team that resurrected the baseball program, Applegate brings nearly 25 years of coaching experience at the NCAA Division I level to the ThunderWolves. Applegate had spent the last seven seasons as an assistant coach at the United States Naval Academy where he also served as the pitching coach and co-recruiting coordinator. He also had stints as an assistant at NCAA Division I University of California, Riverside, Brigham Young University and the United States Air Force Academy. In all, Applegate has developed more than 30 players who have signed to Major League Baseball organizations.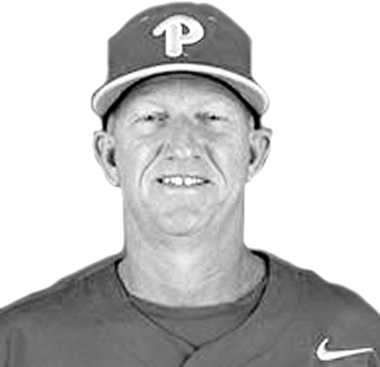 Mike Bell
Pittsburgh, Head Coach
Bell enters his fourth season as head coach of Pitt baseball. Bell was hired in July of 2018, becoming the fifth head coach in Pitt baseball history and bringing 14 years of Division I coaching experience to the Panther program. He joined Pitt after a seven-year stint as the associate head coach and pitching coach at ACC powerhouse Florida State. In 2021, the Panthers finished 23-20 with a 16-17 conference record. In 2020, Bell guided the Panthers to a 10-6 record before the season was cut short due to COVID-19. Revamping the roster with 21 newcomers, Bell lead the Panthers to a 10-1 start to the year, tied for the second-best start through 11 games in program history. Pitt's offense played a huge part, ranking in the nation second in doubles per game (2.88), 37th in slugging percentage (.447) and 38th in scoring (7.3 runs per game). Since 2005, Bell has helped lead three teams to four College World Series appearances – Tennessee (2005), Oklahoma (2010) and Florida State (2012 & 2017). He has coached nine first round draft picks, 35 Top-10 round picks, 92 overall Draft picks, 19 Major Leaguers, and helped guide 12 Top-25 recruiting classes. In 2012, he was named the Perfect Game Assistant Coach of the Year and was named the No. 13 recruiter in the country by D1Baseball.com prior to the 2017 season. In five of his seven seasons, Florida State pitchers have recorded 500 or more strikeouts, including a pair of top 10 seasons in 2017 (640, fifth most) and 2018 (635, seventh most). The Seminoles posted a 314-136-0 record in his tenure, reaching a Super Regional on three occasions, advancing to the College World Series twice. Florida State captured three ACC titles in Bell's time in Tallahassee, Fla., taking home conference tournament titles in 2015, 2017 and 2018.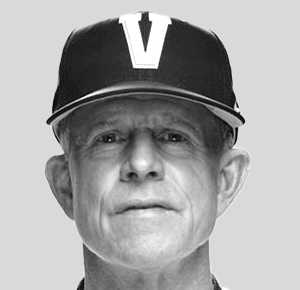 Tim Corbin
Vanderbilt University, Head Coach
In a coaching career that dates back to the mid-1980s, Vanderbilt head coach Tim Corbin has put up some impressive numbers. Corbin's record of 802-377-1 (.680) is first all-time in wins at Vanderbilt and first in winning percentage for coaches with 100-plus games … Boasts a career record of 908-515-1 (.638)…. Has led Vanderbilt to 15 consecutive NCAA Tournament appearances, matching Arkansas's Dave Van Horn (2003-15) for the longest in SEC history … Helped Vanderbilt to five College World Series appearances including four trips to the finals … Since taking over in 2003, 52 players have been named All-America including 17 who have received first-team All-America recognition … Tutored 29 freshman All-Americans and 26 future MLB players. The 2022 season is the 20th as head coach at Vanderbilt for Tim Corbin. During his tenure Corbin has turned the Commodores into a national power, leading Vanderbilt to two national championships in the last eight seasons (2014, 2019). Corbin's record is first all-time in wins at Vanderbilt and first in winning percentage for coaches with 100 games or more. Corbin's efforts have paid off in the win column and across the board as D1Baseball.com tabbed Vandy the top program in the nation in 2015 and second in 2017 and 2019.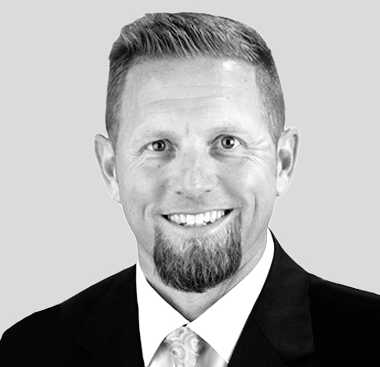 Justin Haire
Campbell University, Head Coach
Justin Haire is in his eighth season as head coach of the Campbell University Fighting Camels and his 15th as a member of the Campbell baseball coaching staff. Haire enters the 2022 season with a 202-156 (.564) record through his first six seasons at the helm of Campbell baseball. He is one of four head coaches in program history to reach triple-digit wins, joining Goff (2008-14, 224 wins), Chip Smith (1996-2006, 267 wins) and Cal Koonce (1980-86, 174 wins). In 2021, the Camels claimed their third consecutive Big South regular season crown before falling in the Big South Championship game. After a 33-14 regular season, Campbell earned its first at-large bid to the NCAA Tournament and the fifth tournament appearance in program history. Since Justin Haire took over in 2015, Campbell has won 202 games and averages over 28 per year (32.5 excluding the short 2020 season) and he has twice been named Big South Coach of the Year (2018, 2021). Campbell has reached three NCAA Regionals and won four NCAA tournament games. Has won the Big South regular season three times (2018, 2019, 2021) and the Big South Tournament twice (2018, 2019). Nine Camels have been selected in the MLB Draft, and twelve have signed professional contracts with MLB organizations.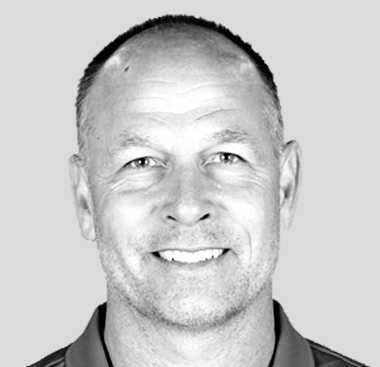 Donny Harrell
Seattle University, Head Coach
Donny Harrel enters his 13th year at Seattle University in 2021-22 as the architect of the reborn baseball program. During that time, Harrel has seen several former players move to the next level. Since the program's return in 2010, 20 Redhawks have signed professional contacts including 11 Major League Baseball Amateur Draft picks. Three different Redhawks appeared in MLB during the 2021 season: Tarik Skubal, Eric Yardley, and Janson Junk. The 2016 season was one for the record books as Harrel led the Redhawks to the program's first regular season conference title, winning the WAC in the regular season finale at Sacramento State. For the third straight season, the team improved upon their wins tally and Harrel was named WAC Coach of the Year. Previous to coaching at Seattle U, Harrel was an assistant baseball coach at the University of Washington for four years. Before coming to Seattle, Harrel was an assistant coach at Oregon State during the 2003-04 season. His head coaching experience comes from seven seasons at Lane Community College in Eugene, Ore., where he compiled a 220-90 record and led the team to the NWAACC championship in 1999. Named NWAACC Southern Division Coach of the Year four times, he also led fundraising efforts to build a field, improve other facilities, buy equipment, and increase scholarship opportunities.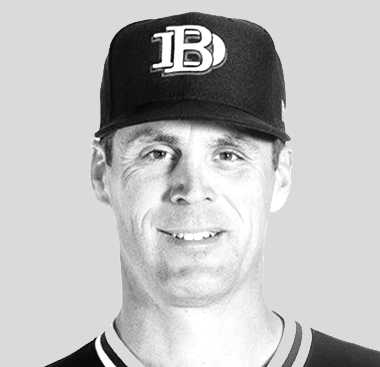 Dan Heefner
Dallas Baptist University, Head Coach
Dan Heefner enters his 18th season with the DBU Baseball team and 15th year as the Patriots' head coach. A two-time Missouri Valley Conference Dan Callahan Coach of the Year (2016 & 2021) and a two-time recipient of the American Baseball Coaches Association Midwest Region Coach of the Year (2008 & 2011), Heefner has guided the DBU Baseball program to the NCAA postseason 10 times, including nine of the last 10 years. Under Heefner's leadership, the Patriots are currently the only team in the nation to post seven consecutive 40-win seasons and are one of just six teams in college baseball to reach the NCAA Regionals each of the past seven years. In 14 seasons at the helm, Heefner owns a career record of 526-271 and his .660 win percentage ranks 10th-best among all active NCAA Division I coaches. Dating back to the 2015 season when the Patriots hosted the Dallas Regional, Heefner has guided DBU to 270 victories, a mark that ranks as the fifth-highest win total among the nation's 302 NCAA Division I baseball programs. Since 2015, DBU is 5th in wins with 270. Trailing only Florida (293), Louisville (287), Vanderbilt (286) and LSU (279).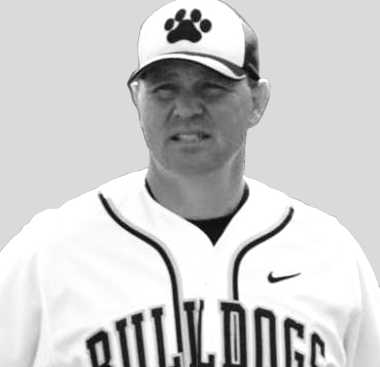 Craig Rainey
Adrian College, Head Coach
Rainey is entering his 29th season as the head baseball coach at Adrian College in 2022 with a career record of 732-436. Under Rainey's leadership, Adrian's baseball program has risen to national prominence and has become a perennial contender for the Michigan Intercollegiate Athletic Association championship. Adrian entered the 2020 season nationally-ranked by both major polls in NCAA Division III and featured D3baseball.com Preseason All-American Gunner Rainey. But the Bulldogs couldn't complete their full schedule due to the coronavirus pandemic that canceled all NCAA Championships in the spring. The 2019 campaign saw Adrian extend its MIAA record of 11 conference championships in a row with a 24-4 record in MIAA play and the Bulldogs won the MIAA Tournament for the seventh time since it was introduced in 2012. The Bulldogs finished 37-9 overall and No. 25 in the final American Baseball Coaches Association/Collegiate Baseball Newspaper national rankings. Adrian played host to the NCAA Division III Mideast Regional for the second year in a row and third time since 2009, and were the regional runner-up for the first time in five years The team established or tied school records for regular season wins (AC also had 32 in 2012), overall victories (2012 squad also had 37), fewest losses in a 40-game season and best winning percentage (.804). In addition, Adrian had its fewest losses since going 12-8 in 1975. Career record of 695-427. He is the winningest coach in MIAA history.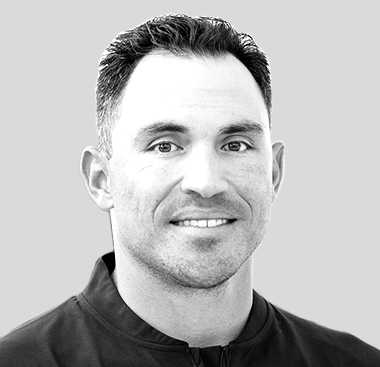 Chris Ramirez
Lenoir-Rhyne, Head Coach
Will be entering his third season with Lenoir-Rhyne, after posting records of 15-11 in 2020 and 23-18 in 2021. Ramirez served as the head coach at Illinois-Springfield for 6 seasons, where he posted a record of 199-122-1. His career record is 237-151-1. At Illinois-Springfield, he led the team to the NCAA regional in 2018 (47-9) and NCAA super regional in 2019 (41-17-1). He also had his team ranked as high as No. 4 in the nation in 2018. His time also included a 29-game winning streak. He has coached 34 all-conference players, including 15 first team selections. He has had 10 players named All-Region and four garner All-American status. In 2018, his team boasted the best offense in the country, leading Division II with 1.86 home runs per game, a .581 slugging percentage and 9.4 runs per game. On top of his National Coach of the Year, Ramirez was awarded Conference and Regional Coach of the Year honors. Coached Cole Taylor who went on to sign with the Los Angeles Angels of Anaheim, becoming the first UIS player to sign with an MLB-affiliated organization.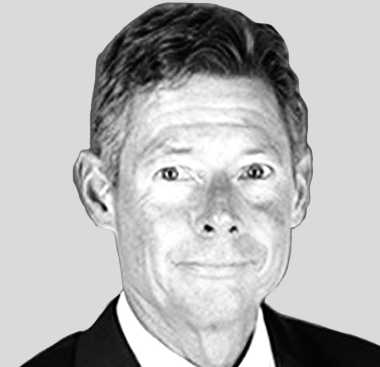 Jay Vidovich
Pittsburgh Panthers, Head Soccer Coach
Jay Vidovich, one of America's most respected and accomplished soccer coaches, was named the third Pitt men's soccer head coach at the University of Pittsburgh in December of 2015. Vidovich and the Panthers concluded one of the most memorable seasons in Pitt men's soccer history in 2020-21, finishing with a school record 16 wins, nine conference victories and a NCAA College Cup appearance, the first the program has seen. The Panthers finished 16-4 (9-1) and clinched the school's first ever Coastal Division crown with a 5-0 shutout victory at home over Virginia April 8, 2021.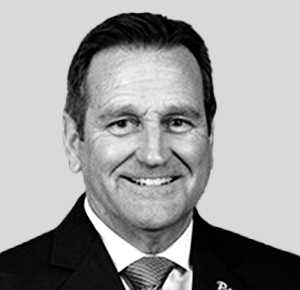 Randy Waldrum
Pittsburgh Panthers, Head Soccer Coach
Randy Waldrum enters his third season at the helm of the Pittsburgh women's soccer program in 2020. He was announced as the fourth head coach in Pitt women's soccer program history by Director of Athletics Heather Lyke on December 19, 2017. The legendary women's soccer coach ranks 14th in NCAA history in career head coaching victories (408) while also ranking sixth amongst active head coaches.
Dave Galas
Lane United, Managing Director
Dave studied mathematics and biology at the University of Oregon and has since worked in software and hardware engineering at the Los Alamos National Labs, UO Neuroscience Labs, and PMC Sierra. He founded Lane United in 2013 seeking to put a team in the vacant Civic Stadium. Dave's hard work with the Eugene Civic Alliance towards that goal paid off with the opening of Civic Park in 2020. His passion for soccer extends back to his childhood in Europe watching Liverpool FC, St. Etienne, and the Dutch national team. His favorite footballers of all time are Kenny Dalglish and Johan Cruyff.
Jared Embick
Akron Zips, Head Soccer Coach
Jared Embick, who had previously served as the Zips' associate head coach and recruiting coordinator, officially became the seventh head coach in the history of The University of Akron men's soccer program in December of 2012. During Embick's time at Akron, the Zips have posted the highest winning percentage in the nation with an overall record of 210-53-31 (.767), including a 60-6-5 (.880) mark in MAC play, while securing 11 conference tournament titles, 12 trips to the NCAA Tournament and three appearances in the College Cup final.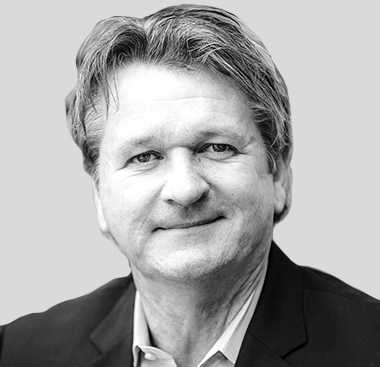 Frank Yallop
Monterrey Football Club, General Manager
Yallop has spent more than 40 years in professional soccer as a player and coach at all levels of the game. A native of Watford, England, Yallop played for 16 years in his home country with Ipswich Town in the Premier League and EFL Championship, and later in Major League Soccer for the Tampa Bay Mutiny. He was the Head Coach for the San Jose Earthquakes from 2001-2003 where he led the team to two MLS Cup titles. He then spent two years coaching the Canadian National Team before returning to the U.S. in 2006 to coach the LA Galaxy. He continued his tenure in the MLS when in 2008 he returned to San Jose and later at the Chicago Fire from 2013 to 2015. Most recently, Yallop has been integral to the growth of the USL Championship, serving in coaching and leadership positions with the Phoenix Rising FC, Fresno FC and Las Vegas Lights FC.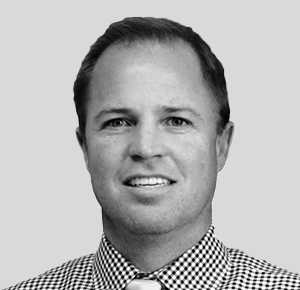 Josh Keller
United Soccer League, Vice President
A former professional player who made almost 100 appearances in Major League Soccer during his career, Keller has since moved into the sport's front office, where he has made a significant impact on the growth of the USL off the field. Keller joined the USL in 2017 and has played a key role in securing national partnerships that have driven increased revenues for the organization and its clubs, including the USL's Preferred Supplier program that has helped make world-class goods and service organizations part of gameday for clubs across the USL ecosystem.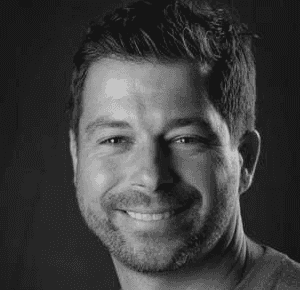 Craig Scriven
USSSA, Board Member and Vice President of Outdoor Sports
Scriven is a Board Member and VP of Outdoor Sports for USSSA, and his track record includes roles as former Assistant Coach at Creighton Soccer and the University of Rhode Island. His extensive experience, coupled with his proven leadership skills, make him an invaluable as­set to the Advisory Board.
Field Hockey Advisory Council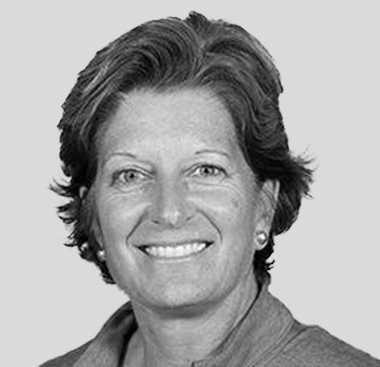 Missy Meharg
University of Maryland, 
Maryland Field Hockey & Lacrosse Complex
 AstroTurf 12 System 90
Meharg completed her 35th season at the helm of the Maryland field hockey program in 2022. Voted National Coach of the Year an unprecedented nine times, Meharg has exemplified the tradition of excellence Maryland field hockey has become known for. The program has captured 26 conference titles, been to the NCAA Semifinals 21 times and won eight National Championships. In 2021, Meharg became just the third Division I coach to reach the 600-career wins mark. As of 2022, she has compiled a career record of 624-160-9. Meharg has coached 56 All-Americans and six Olympians.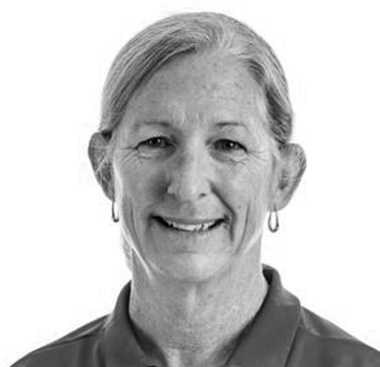 Pam Bustin
Duke University
, Williams Field at Jack Katz Stadium
 Poligras Toyko GT (Green Technology)
A two-time ACC and NFHCA South Region Coach of the Year and a member of the USA Field Hockey Hall of Fame, Pam Bustin has revitalized the Duke field hockey program in her 11 seasons in Durham, guiding the Blue Devils to a 136-80 ledger and a trip to the 2013 NCAA title game. During her time in Durham, Bustin has overseen numerous All-America selections, All-South Region picks and All-ACC honorees.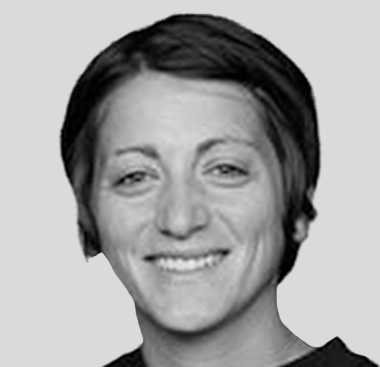 Carla Tagliente
Princeton University
, Bedford Field
 AstroTurf 12 JG
Carla Tagliente took over the Princeton University program in 2016. She has compiled a record of 65-37, including taking the Tigers to one NCAA championship game and three NCAA Final Fours. During the 2019 season that Princeton went 16-5 overall, the Tigers registered a 13-game winning streak which was the program's second longest streak ever. Princeton went on to win the Ivy League title and reach the National Championship Game for the fourth time ever. Tagliente was honored as Ivy League Coach of the Year. Her first season with Princeton (12-8) was a magical one as the team received its first at-large bid to the NCAA Tournament in program history en route to a Final Four berth.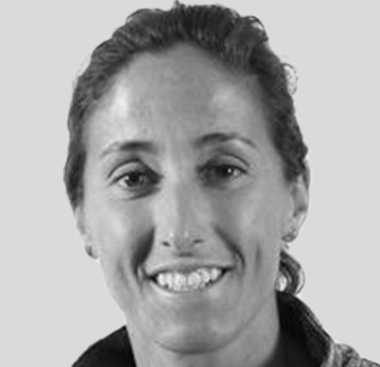 Dina Rizzo
Princeton University, Associate Head Coach
 Bedford Field
 AstroTurf 12
Dina Rizzo is in her eighth year on the Princeton staff and third as the associate head coach.
Rizzo made her way to Princeton after spending the previous six seasons as the associate head coach at Maryland. During her time with the Terrapins, Rizzo helped the team to back-to-back national championships (2010-11), four Final Four appearances, two ACC titles and two straight Big Ten regular season titles (2014-15). She contributed to the development of 42 National Field Hockey Coaches' Association (NFHCA) Academic All-Americans, two Olympians, four national team members, 23 All-Americans, 28 all-conference members and two Honda Broderick winners.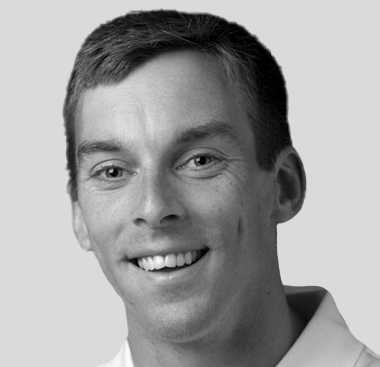 Jarred Martin
Ohio State University, 
Buckeye Varsity Field
AstroTurf 12 System 90
Coach Jarred Martin has posted a record of 67-62 since taking over for the Buckeyes in 2017 and has the team positioned for success for many years to come. His 2019 squad featured one of the nation's best offense – it was 10th in the country in goals per game (3.06 per game). After the COVID-19 pandemic moved the 2020 fall season to the spring of 2021, Martin guided the Buckeyes to wins in seven of their final nine games and a spot in the Big Ten Tournament title game for the first time in 11 years. Martin, a native of Saratoga Springs, N.Y., retired from the U.S. Men's National field hockey squad in 2012 after 12 seasons with the team.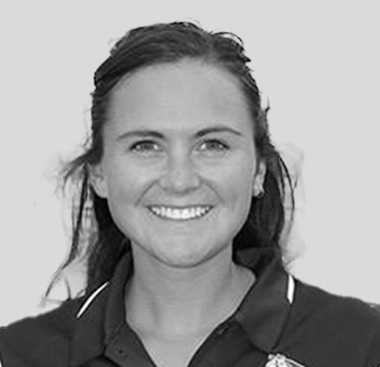 Tara Zollinger
Shippensburg University, 
Robb Sports Complex
In 2021, Zollinger (100-22) directed the Raiders to a perfect 20-0 record, resulting in Shippensburg's fourth NCAA National Championship in school history. It marked the first time since 2010 that a team won a NCAA Division II Field Hockey Championship with an undefeated record and marked SU's first undefeated season since 1977. The Raiders also snapped a 16-year drought with the school's second Pennsylvania State Athletic Conference (PSAC) Field Hockey Championship. Zollinger was named the 2021 PSAC Coach of the Year, her first PSAC Coach of the Year award, and the first time an SU coach received the award since 2011. During the 2021 season, Shippensburg led the nation in goals per game (4.95), scoring average (4.92), scoring margin (4.33), assists per game (3.30), points per game (13.20) and shutouts per game (0.60), and ranked second in penalty corners per game (13.40). The Raiders allowed multiple goals against in just three games, and one goal or less in the final 14 games of the season (including nine shutouts).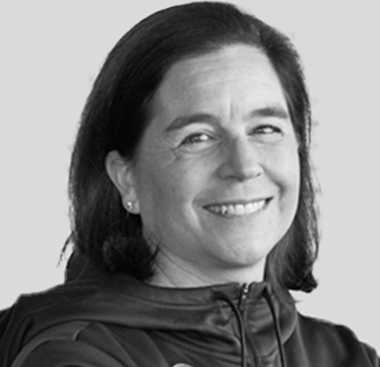 Katharine DeLorenzo
Middlebury College, 
Peter Kohn Field 
Poligras Platinum
DeLorenzo has led the Panthers to tremendous successes since arriving for the 2001 season, including an impressive 351-63 record. In that time, the Panthers advanced to the NCAA Championship game on 10 occasions with 19-straight trips to the NCAA Tournament (2003-22). Overall, DeLorenzo and the Panthers have won six NCAA Championships (2015, 2017, 2018, 2019, 2021, 2022), becoming the first program to win five-consecutive titles. During her time at Middlebury, DeLorenzo, who has a career record of 425-126-2, has coached four NFHCA National Player's of the Year and dozens of All Americans. She also has numerous Coach of the Year honors.
Michelle Madison
University of Virginia
, Turf Field 
Poligras Platinum
Head coach Michele Madison (444-273-8 career record, 21 NCAA Tournaments, 5 Final Fours), a member of the National Field Hockey Coaches Association Hall of Fame and a former assistant US National Team and Olympic coach, is in her 18th season at the helm of the Cavalier field hockey program, leading UVA to 14 NCAA Tournament berths, including national semifinals appearances in 2009, 2010 and 2019, and winning the first ACC title in program history in 2016. In 2017 after leading her squad to the regular-season conference title, she was named the ACC Field Hockey Coach of the Year, becoming just the second Virginia head coach to win the honor. Madison became just the ninth head coach in NCAA Division I history to hit the 400-win mark, hitting the milestone in 2019. She has accumulated more wins than any other coach in Virginia program history. Madison, a former member of the NCAA National Field Hockey Committee, has served as a collegiate head coach for 32 years. She is the only person to take three different Division I programs (Temple, Michigan State and Virginia) to the NCAA Tournament.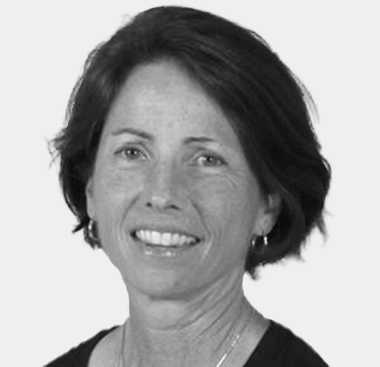 Jennifer Averill
Wake Forest University, 
Kentner Stadium
 Poligras Platinum
In 31 years as head coach at Wake Forest, Jennifer Averill owns a record of 411-224-3 as a Demon Deacon and an overall mark of 431-256-6 in 32 years of coaching. She has built the Wake Forest program, almost from scratch, into a perennial national power. The ACC recognized Averill's continual improvement with her eight ACC Coach of the Year awards, including her most recent honor after the 2022 regular season season. Averill has guided the Demon Deacons to three-straight NCAA titles in 2002-04, while finishing as the runner-up in 2006 and 2008. The 2002 title marked the first national championship by a women's athletic program at Wake Forest. Additionally, Averill's squad has been selected to the national tournament 18 times during her tenure, with the most recent selection coming in 2022.  In 2022, Wake Forest's victory in the ACC Championship quarterfinals against Duke helped the squad become the first Wake Forest team since 2008 to win at least 15 matches in a season. Wake Forest finished 2022 winners of 15 of its last 19 matches, outscoring opponents 51-20 during that span.